We briefly interrupt our normally scheduled post with an important announcement...
I've been featured on Quilt Story!!!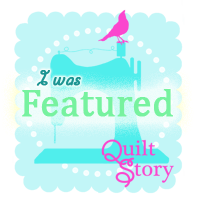 Oh, I'm so excited!
Remember Matt's Coffee Quilt? It's the feature today over on Quilt Story. Please, go check it out - and then pop back over here for
today's Finished it Fridays
!!